Home Furnishing | Office Furnishing | Public Area Furnishing
"Be faithful to your own taste, because nothing you really like is ever out of style"
India Furnishings is a soft furnishing company, based in Mumbai, India. Established in 1969, we have a wealth of knowledge in the soft furnishing industry, experienced in curtains, blinds, headboards, cushions, sofa, mattresses and trimmings, just to name a few.
Image: Customized & Motorized Window / Door Blinds
Our Services & Products Catalogue
India furnishing Store in Mumbai
Bedding
Custom Made Mattresses & Pillows or Mattresses or Pillows from Top Brands, we serve both with significant discounts

Window Blinds
Blinds are new trends and a style statement. We bring you wide variety of designer blinds stitched to fit your window
Sofa Set
Custom made sofa sets to match your taste, the design of your choice molded with the top class foam & fabrics
Wallpapers
Home or Office Furnishing now has a new aspect, Wallpapers ! Easy to install and last way longer than the wall paints.
Curtain / Drape
Pick from a wide range of design and fabrics as per your liking, Tailored to fit your doors, windows or in partitions
Furnishing Repairs
Continuing to the footprints of our elders, we not just offer furnishing services but also the after sales services & repairs.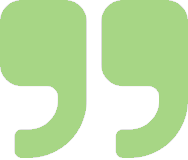 Their work , sevice , way of talking and pricing is superb. I recommend them to everyone.
Good Service and very kind person
Excellent service and good quality materials and timely delivery
Sneha Kavalloor
2022-04-30
Very good customer service. Great variety of choice and good quality material. Ayub was very courteous, patient and helpful. Wanted curtains packed and labelled which they did very meticulously . Highly recommend!!!
Excellent service. Ayub is a gentle person, communicating with him is seamless and gives suggestions ,too seeing customer needs. We have utilized his services for curtains, sofa makeover,when we lived in Everard. We shifted to Bandra but prefered his services for the cotton box mattresses. Reasonable pricing and timely delivery. Will be availing his services for curtains. Recommended his store to family and friends.God bless.
Sukhitha Suresh
2022-04-17
I recently bought curtain materials from this shop. Material, pricing etc reasonable. Ayub Bhai was very helpful and friendly. My only suggestion is that the product should be delivered after professional ironing so that the look of the curtains comes out well.